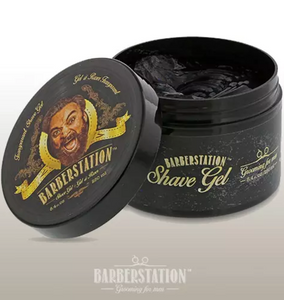 250 ml
Good for a smooth shave and to touch up or style beards or sideburns with a razor or safety razor.
What it does:

Because the Shave Gel is transparent, it is easy to see where you want to shave – and where you don't want to. The gel ensures that the blade slides smoothly across the skin and prevents your skin from growing irritated. The Shave Gel hydrates and cares for your skin, giving it a pleasant feel after shaving.

How it works:
Apply a thin layer to the skin you want to shave. Rinse razor well under running water if required. Rinse the skin after shaving. The shaving gel is non-foaming for good vision of the skin to be shaved and accurate trimming.
---
We Also Recommend