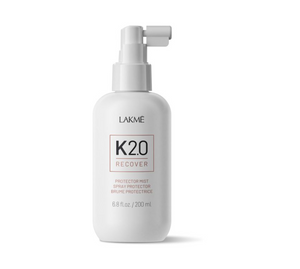 K2.0 Recover Protector Mist
The protector spray that protects strengthens and increases resistance to breakages during a technical service.
Strengthens hair in restructuring treatments for damaged hair.
THE PRODUCT'S BENEFITS
Strengthens disulfide bonds.
Easy to apply through spraying on the hair.
Increases the hair's resistance to breakages (48%) during a technical service.
Protects and provides shine, softness, and hydration (94% greater combability).
Results visible from the first application.
It allows for the technical services to work under the usual conditions.
200 ml
---
We Also Recommend