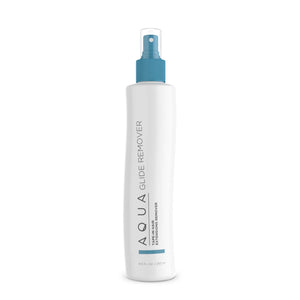 Oil Based Remover to remove the tape hair extensions
8.5oz
An oil-based solution, which is sprayed directly onto the adhesive of the Tape-In Extensions to remove them from the clients' hair. The glide remover can also be used in the unlikely event of having to remove any remaining residue after the extensions have been removed.
Tape-In Removal: Spray Glide Remover onto the top of the tape bond and allow it to sit for 30 to 60 seconds. Using your fingers, start in the middle of the tape bond and gently open the panel to remove the extensions from the natural hair using a downward motion. Do not apply too much pressure during removal. If needed, apply additional Glide Remover to further loosen the adhesive.
Residue Removal: Once all of the extensions have been removed from the head, spray the Glide Remover directly onto any remaining residue and comb out using a Rat Tail Comb. Natural hair must be clarified after the application of Glide Remover.
* If Glide Remover is used to remove Tape-In Extensions, extensions must be clarified, and existing tape must be removed before reapplication service.
---
We Also Recommend